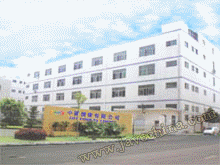 Jave Company Limited Founded in 2005,JAVE is a manufacturer, designer, and distributor of AC/DC power supplies, AC/DC adapters and LED power driver, offering over 3,000 cost –effective standard and modifed models. Our commitment to quality and customer service enables us to provide a wide variety of customers with reliable standard and custom-configured products that meet their performance and cost objectives.
JAVE sells its products to design engineers and OEMs in a diverse set of market segments including switching power supply, LED power supply, wallrmount adapter, desktop power adapter, LED driver, medical adapter, open frame power supply, world voltage plug list, USB charger, USB charger, solar charger, car charger, AU,EU,UK,USA wall mount adapter of all global, desktop adapter, medical power supply, Circuit board, Home charger, all AC/DC power adapter, Desk AC/DC power adapter, Power cord, USB data cable.
JAVE ability to provide a broad product offering, superior technical customer support, and rapid order fulfillment are core competencies that have enabled JAVE to establish itself as a leading supplier of power supplies. JAVE's key competitive advantage lies in its ability to offer its customers a broad range of power supplies that are available in small volumes, off-the-shelf, along with the ability to modify these designs at low and high volumes.
All products are 100% burned-in for reliability and ATE tested to assure compliance to all specifications. Our quality engineers continuously monitor all phases of manufacturing and test to assure that all products meet or exceed all performance specifications and safety standards.
JAVE products meet or exceed Worldwide Safety and EMI specifications and all products carry full safety certifications.